Chiropractic Wellness - We Are Unique!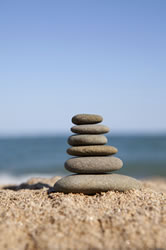 Holistic Chiropractic care at Lifeworks is a whole body/whole person health science. We understand that every aspect of your life impacts the way you feel and heal, so you will never feel like "just another body" at Lifeworks.
Do you associate chiropractic adjustments with crackling sounds and rough jerks? Get ready to experience a different kind of chiropractic.
We treat your body with care and let it guide us, so we can support its natural drive to find balance and health. We have the training and experience to utilize the right tools at the right time. This is why we can start wherever you are, whether you are seeking relief from disabling pain or simply seeking optimal balance and wellness in your life.
Call our office at (207) 781-7911 for an appointment today!